PW Hall – Background to our success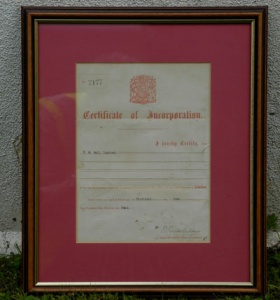 While we have more than half a century's experience in the plastics industry, PW Hall was actually established in 1870 and incorporated in the early 20th century.
The company began producing liquid or paste colours for plastics in the 1950s, with granular PVC masterbatch production starting in 1979 and granular polyolefin masterbatch production from 1990.
PW Hall's single manufacturing site is based in Glasgow, Scotland and runs twenty-four hours a day, five days a week. It houses sixty dedicated staff, with more than half of these involved in production and eight working in technical and quality control. The majority of our staff have at least a decade's formulation experience.
The calibre of the PW Hall team – and its industry experience – is one of the reasons we're proud of both our product range and our customer service.
Our flexibility and capability to adapt our products and processes has led to success and long-standing, close-working relationships with customers in the UK and further afield. The company's export markets extend beyond the UK and Europe to Africa, Asia and The Middle East; more than half our production is exported outside the UK.